It can sometimes be a difficult task to show appreciation to your colleagues for something good that they did or the support that they showed towards you. You may wish to show your gratitude for a thoughtful gift that they gave you or for a job perfectly done or for support and help when you plan to leave the company.
Appreciation Messages for a Colleague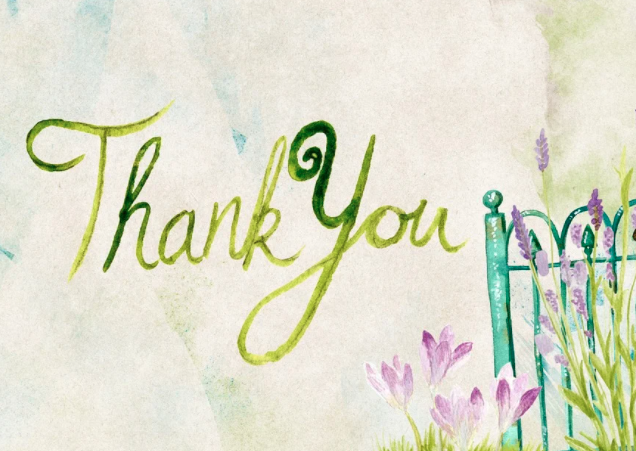 Despite wanting that, do you often fall short of words that you should use in order to show your gratitude from the bottom of your heart? A handwritten thank you note is always one of the best ways of showing your appreciation towards the good things that your colleagues did for you.
Did they make the workplace a fun place to work by their constant efforts to keep you happy as you were new to the office? If yes, you would definitely like to thank your colleagues.
So, for all those employees who want to thank their colleagues from the bottom of their hearts but are not able to find the right words to use, here's help for you. Check out the different messages that you may write to your colleagues to thank them.
Messages of Appreciation for Colleagues who gave you support
You have undoubtedly been the most helpful and amazing co-worker I could have ever asked for. Since the day I entered the office, you've made it extremely easy for me to work with the entire team. Your constant help made my difficult tasks easier and fun. I appreciate your effort and time from the bottom of my heart. Your deeds will be fondly remembered.
I wanted to wish you thank you for helping me in achieving this promotion of mine. I really feel that this promotion would have waited for few more months had it not been for your constant nudge to the manager. Our company is actually lucky to have an employee like you. Thanks a lot.
I am so grateful to have you in my life. You always push me out of my comfort zone so that I can accept more challenges and grow my inner self and hone my skills. I wouldn't have fared so well without your support.
Thank you so much for supporting and caring for me wholeheartedly. You really play a vital role in my life and this role in simply invaluable. I am extremely grateful for your constant support and help.
We've always had too many differences of opinions since day one and we often didn't agree on the same point. Nevertheless, I still would like to thank you for the amazingly open-minded and straightforward person you are who never hesitated to put forth his opinion in front of all. I consider myself lucky to have worked with you.
Your presence made the workplace fun. I appreciate your sense of humor and the way you always snap in your witty answers to whatever you're asked. There's so much to learn from you. I'll treasure the memories that I've had with you in this office forever.
I have enjoyed working with you as I got to know you better. Your presence, your love and your support helped me know you better. Thanks a lot for making me feel great in this office. You're a gem of a co-worker.
Thanks for the fact that you always had my back whenever I needed you. You started off as my colleague but later on you turned into my mentor and friend. I am indeed grateful for every little thing that I learned from you.
Take my heartfelt thanks for all the support that you gave me. Your constant motivation, guidance and encouragement helped me achieve all my goals and move up the ladder of success. I am what I am today for your love and support. Working with you has been a true pleasure.
You are a person who has pushed me to do much better than what I ever could. You always had a knack for making me achieve whatever I had wanted. Thanks a lot for being a great and encouraging colleague and for never letting me settle with anything less than the best.
Thank You Messages for Co-Workers while Leaving a Job
You have always been revered for your decision-making capabilities and respected and relied for your stellar reasoning skills. I always knew that you will keep flourishing and success will touch your feet. As I move on to my next endeavour, know that I had the deepest gratitude for you.
You have been my workplace advocate since the day I joined. Being a part of the management team, you didn't hesitate while making vital decisions that were in the favor of our entire team. I wish to get back to you when I work in the near future.
You are the inspiration who taught me never to give up, no matter what. All that I have achieved in my career are totally for your encouragement, push and support. Your guidance and help have done a lot for me.
There are no words that can express the appreciation that I feel for you because of the time and effort that you put in for shaping my career. You will always be recalled fondly.
Dear teammates, I could never have achieved more success without the help and support that you all provided me. You all have influenced my life in different ways and helped me become a skillful and expert employee. I just hope and wish that we stay in touch.
I want to let you know that I appreciate your honest effort that you put in all the projects that you lead. The way you are dedicated towards your work is something that I have always looked up to. You have always been my inspiration. Thanks a lot for having my back.
Therefore, if you're an employee who is about to leave your job for a better opportunity, you can write down the above listed thank you messages to your co-workers and colleagues. Let them know that their presence will be remembered and treasured.