We all know that love is wonderful and even more when it is shared between two. There are several ways in which you can keep the love and spark in your life alive. Among the different ways in which you can keep up the romance in a couple's life, one is sending your partner cute romantic messages as good morning texts.
Cute Good Morning Texts For Him To Make Him Smile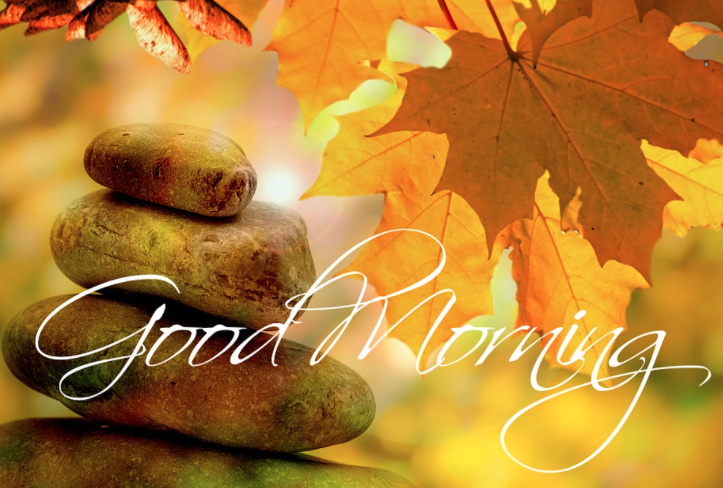 Don't you want to send such a good morning text to your partner that makes him smile and think of you? Definitely yes! The cute good morning texts can be basic or general, romantic, flirty or even funny.
Despite knowing this, do you fall short of such sweet good morning messages? If yes, you needn't worry as we are here to help you with a long list of the sweetest messages that you can send your boyfriend. Check them out.
Short romantic morning messages to text your boyfriend
No, you don't always need to scribble a long love letter to your partner in the morning as he might not feel like reading a long letter soon after waking up. Instead of writing a letter, how about writing cute text messages that even have the ability to make your boyfriend smile at the thought of you?
Short messages often have the same impact as your boyfriend doesn't require putting in too much of an effort to read or understand what you've written to him. These messages help your boyfriend feel loved and important. Check out few such good morning messages.
Although we can't be together, yet I'm still happy that I can stay with you in your dreams every night. It's morning Love, Good Morning! Love You!
With every passing day and beautiful morning,

I love you

more.
I simply can't wait to wake up everyday in your arms. Waiting eagerly for that day. Good Morning!
Wake up my dear darling! It's high time you greet the day and know that you always have a fantastic and supportive partner beside you. She thinks you are the greatest of all. Good morning!
I would like to wish good morning to the handsomest man in the world.
Everyday I wake up in the morning with the thought that I have you in my life. I'm so grateful to God. Good morning!
Good morning my love! I hope and wish you have the best day that you deserve.
I just woke up realizing how lucky I am to have found you as my life partner. Good morning to the best man I have ever met.
I can't wait to see you in the later part of the day. For now, Good morning!
I stayed up too late watching TV yesterday night and while watching I found myself to be extremely grateful to have had such a nurturing, calm and supportive partner. Good morning and thanks!
Hello my hottie, Good morning!
I am just about to sip a good cup of hot coffee. I wish I could have it with you. Good morning!
Good morning babe! I wish you have a great morning and an equally great and tasty breakfast.
Wake up my love. The sun is shining, the birds are singing and I think you're equally hot this morning.
Just wanted to say that I love you. Good morning!
Flirtatious morning messages to send your boyfriend
Once you send your boyfriend a sexy and flirty text message, this will be the best way to set the mood right for him. If you both are long into this relationship, don't fret about being a bit spicy with your boyfriend. Though it is better to send cute messages, yet with each dose of sweetness, it's always great to have a hint of spice to balance things.
Make sure you add in winking emoticons so that he is aware that his girlfriend is flirting with him. The emojis add the touch of sweetness and affection. Here are few such ideas of writing flirty messages.
You came in my steamy dream yesterday night. I just can't wait to see you today. Good morning!
I just came out of the shower and I'm already missing you. I wish you were here to get me dressed. And I love you. Good morning.
Good morning babe, I just got dressed for the day but I'm eagerly for the night when you will take these clothes off me. Have a steamy day!
We had a great night yesterday. I hope your morning is great for you to recover,
Good morning handsome! I just hope I have a place in your busy schedule tonight!
Hey, I hope your workout doesn't make you sweat as you did last night. Stay hydrated today. Good morning!
Although I badly want to meet you now yet I am willing to wait for you tonight. Good morning.
I love you to the moon and back sleepyhead. And I can visualize how sexy you're looking in your bedhead hair.
I don't like the thought of waking up with you on my mind. I hope you were in my bed. Huh! Anyway, Good morning!
Unless I feel you on my body, I won't feel satiated. Good morning sexy!
I am definitely going to have a great time at the shower today as I will be thinking of all that we did last night. I love you and I miss you!
The best feeling in the world is to be aware of the fact that you are mine and that you belong to me. I just need you every morning beside me and that is all that I want in order to spend a great day.
All my worries have vanished and my struggles don't seem to be tough anymore. I find my future to be great with you. I love you with all my life. Good morning!
So, now that you have the list of good morning messages that you may send to your boyfriend, what are you waiting for? Copy them and make a special place in your boyfriend's heart.