Introduction:
Traveling is an exciting experience that broadens our horizons, creates lasting memories, and helps us unwind from our daily routines. However, unforeseen circumstances can disrupt even the most well-planned trips. That's where travel insurance comes into play. In this beginner's guide, we will explore the 12 best travel insurance companies that offer comprehensive coverage to ensure you have peace of mind throughout your journey.
What is Travel Insurance?
Travel insurance is a type of insurance that provides financial protection against unexpected events that may occur during your trip. It covers various aspects such as trip cancellations, medical emergencies, lost luggage, flight delays, and more.
Factors to Consider When Choosing Travel Insurance
When selecting the best travel insurance company for your needs, several factors should be taken into account. These include coverage options, policy costs, customer reviews, financial stability, and the ease of filing claims.
The 12 Best Travel Insurance Companies
Allianz Global Assistance
Known for its wide range of coverage options, Allianz offers plans for single trips, annual coverage, and even specialty trips like cruises or adventure sports.
World Nomads
Perfect for adventure travelers, World Nomads offers flexible policies with coverage for adventurous activities and provides 24/7 assistance.
Travel Guard
With customizable plans and additional options like rental car coverage, Travel Guard is a popular choice for travelers seeking comprehensive coverage.
AXA Assistance USA
AXA offers a variety of plans with optional add-ons, including coverage for pre-existing medical conditions and high-risk activities.
Seven Corners
This company specializes in international travel insurance, providing extensive coverage for medical emergencies, trip cancellations, and more.
Travelex Insurance Services
Travelex offers affordable plans with robust coverage, including protection for trip interruptions, baggage loss, and medical emergencies.
John Hancock Insurance Agency
Known for its comprehensive coverage options, John Hancock offers plans that include trip cancellation, medical expenses, and even identity theft protection.
IMG Travel Insurance
IMG provides various coverage options for individuals, families, and groups, with additional benefits like coverage for lost sports equipment.
Generali Global Assistance
Generali offers a range of travel insurance plans, including options for trip cancellation, medical emergencies, and baggage loss.
CSA Travel Protection
CSA specializes in providing coverage for rental car damage, trip cancellations, and interruptions, making it an excellent choice for road trips.
Berkshire Hathaway Travel Protection
With its easy-to-understand policies, Berkshire Hathaway offers comprehensive coverage for trip cancellations, medical emergencies, and more.
USAA Travel Insurance
Specifically designed for military members and their families, USAA offers comprehensive coverage with added benefits tailored to their unique needs.
The Importance of Medical Coverage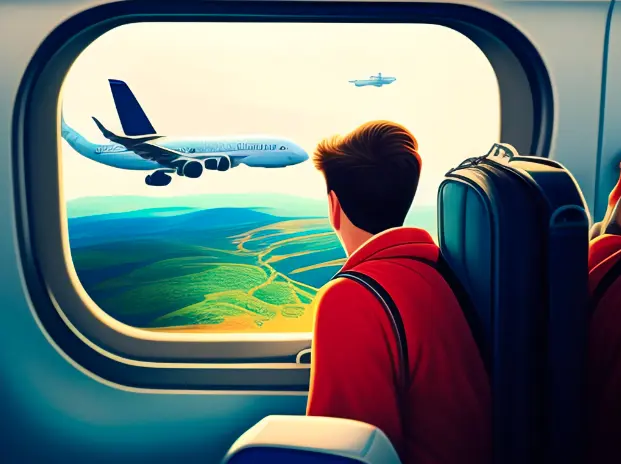 Medical coverage is a crucial aspect of travel insurance. It ensures that you have access to quality medical care if you fall ill or get injured during your trip. Always check the coverage limits, emergency medical evacuation, and whether pre-existing conditions are covered.
Understanding Trip Cancellation and Interruption Coverage
Trip cancellation and interruption coverage safeguard your investment by reimbursing you for non-refundable expenses if you have to cancel or cut short your trip due to unforeseen circumstances. Pay attention to the covered reasons for cancellation and the percentage of reimbursement offered.
Additional Coverage Options
Different travel insurance companies offer additional coverage options that can enhance your policy. These options may include coverage for lost baggage, flight delays, rental car damage, identity theft, and more. Assess your needs and choose a policy with the appropriate add-ons.
Filing a Claim
In case you need to file a claim, it is important to understand the process and requirements of your chosen travel insurance company. Keep all relevant documents handy, such as receipts, medical reports, police reports, and proof of trip cancellation.
Conclusion
Travel insurance is an essential investment for any trip, providing financial protection and peace of mind in case of unexpected events. The 12 best travel insurance companies mentioned in this guide offer reliable coverage options to suit various needs and budgets.
Frequently Asked Questions (FAQs):
Is travel insurance necessary for domestic trips?
Travel insurance is not mandatory for domestic trips, but it can still be beneficial for covering medical emergencies, trip cancellations, and other unforeseen events.
Can I purchase travel insurance after booking my trip?
Yes, you can purchase travel insurance even after booking your trip. However, some companies have restrictions on specific coverage if you don't buy the policy within a certain time frame.
Are pre-existing medical conditions covered by travel insurance?
Some travel insurance companies offer coverage for pre-existing medical conditions, but it varies. Read the policy details and consider purchasing a plan that includes pre-existing condition coverage.
Does travel insurance cover adventure sports or hazardous activities?
Not all travel insurance policies cover adventure sports or hazardous activities. If you plan to engage in such activities, look for a policy that explicitly includes coverage for them.
Can I cancel my travel insurance policy if my plans change?
Most travel insurance companies provide a free look period, usually within 10-15 days of purchase, during which you can cancel the policy and get a full refund if you haven't started your trip or filed a claim.
Does travel insurance cover lost or stolen belongings?
Yes, travel insurance typically covers lost or stolen belongings, including baggage, up to a certain limit. Be sure to read the policy terms to understand the coverage provided.
Are there age restrictions for purchasing travel insurance?
Age restrictions may vary between insurance providers. Some companies offer coverage for travelers of all ages, while others may have upper age limits or require additional documentation for older travelers.
Can I extend my travel insurance policy if my trip is extended?
Most travel insurance companies allow you to extend your policy if your trip is extended, provided you haven't filed any claims and meet the company's criteria for extending coverage.
Remember to compare multiple travel insurance companies, carefully read the policy terms and conditions, and choose the one that best fits your travel needs and budget. Safe travels!
Best Beach Islands in Maldives for Dreamy Vacation.