It is always a sign of good manners when you express your appreciation and positive thoughts to someone who congratulates you for something good. Whenever someone congratulates you, you get a great feeling and this calls in for good response to make the other person feel good.
You have an automatic feeling to make the person feel good as much as they made you feel when you receive the congratulation news.
Better Ways to Respond to "Congratulations"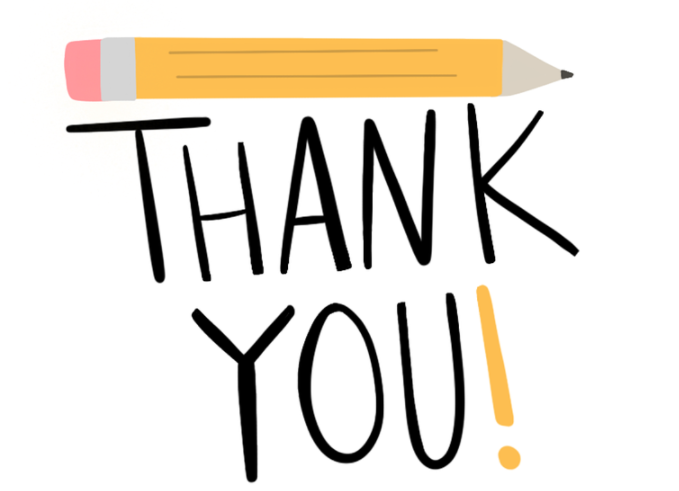 Now are you someone who doesn't know how to properly respond to a congratulations message? If answered yes, you are at the right place. We are here to provide you with some of the best tips and advices on how to respond to congratulations messages. Scroll down to know more on what to write.
Saying Thank You for Congratulations – Few tips
Get to know the person who congratulated you
You need to know the person whom you are thanking. If the person is your boss or your senior or your superior, then the letter of thanks should show some kind of humility and respect.
On the other hand, if you're writing for a friend or someone who's close enough to you, you can just be friendly or natural about what you write. When they feel that you actually appreciate their greeting, this would be the best method of writing a letter.
Decide on their contribution in your life
In case the person to whom you're writing has made lot of contribution to your life, then it is better for you to notice that and specifically appreciate whatever she has done to assist you. You may easily point out few instances where the person has been of immense help to you and mention those in the letter.
This way, they would feel that they were a part of your accomplishment or success. The person would feel more appreciated to see that you remember the small things that he did for you.
Thank them for greeting you
You definitely have to thank the person that he congratulated you. Tell him that had it been not for their support, you could never have achieved what you did. They play a huge role in determining your success because with these people supporting you and having your back, you wouldn't be shaped into the person that you are right now.
A small token of encouragement is a big help in any situation. Hence it is vital to have anyone who believes in your inner strength and capacity. This has to be appreciated for and thanked.
Wish them success in return
At the end of the letter, don't forget to wish them good health and success in whatever they're doing. This is the time to give in some encouragement for whatever they've done as they have also done the same for you.
Wish them a successful career that they may achieve in the near future. Remind them that they shouldn't ever give up in anything that they do.
Thank You Messages for Congratulations Wishes
I thank you from the bottom of my heart for recognizing the efforts that I've put in. I can't deny at all that your congratulations messages have touched my heart. And I deeply appreciate your gesture.
Not all can be genuinely happy when you succeed but it feels great to be reminded of great and priceless friends like you. Thank you so much for your congratulations message.
Your encouraging and kind message has motivated and encouraged me to do better than what I have done. Thank you for everything that you did for me.
I am extremely grateful to know that you too feel happy in my success and happiness. Receive my appreciation from the bottom of my heart.
Thanks a lot for your congratulation message but it's true that I can't take the credit because it was a team effort and not an individual effort. If it weren't for our team effort, I couldn't have made it so smoothly.
Thanks a lot for your congratulation message. It's great to know that you have been thinking of me.
Replies to Congratulation Message on Promotion of Job
Thanks a lot for the kind gesture of yours. You are undoubtedly one of the reasons why this work has become so seamless and worthwhile.
I appreciate the kindness that you showed by sending me a congratulation letter on the occasion of my job promotion. I am overwhelmed by the appreciation and happiness. Thank you very much.
I would like to express my gratitude and appreciation for your warm congratulation wishes. I am so happy to have received them on time. It works as a great motivation to me.
I thank you for dropping a kind note congratulating me for my job promotion. This gesture of yours has warmed my heart.
I feel immensely blessed that my efforts have been recognized. Thank you for the warm congratulation wishes.
I am grateful to all the people of my team who have supported me through years. Thanks a lot for your warm wishes and your kindness. Your congratulation message encouraged me a lot.
Replies to Wedding Congratulation Messages
I appreciate your warm congratulation message that you sent me on my wedding. It was extremely encouraging and loving.
I feel extremely blessed to have family and friends like you. Your congratulations made both us happy and elated. Thanks a lot.
Thank you to all my family and friends who didn't miss sending me congratulation messages even if they couldn't attend my wedding. Thanks for supporting our marriage. Your wishes added to our happiness.
I'd like to show my heartfelt gratitude for the heartwarming congratulations messages that you sent me. We've been flooded by congratulatory warm wishes for our wedding. Thanks a lot.
I am so glad that I have such a supportive team of family members and friends. Thank you each one of you.
Therefore, if you're wondering about the messages to write while responding to congratulatory messages, get ideas from the ones listed above and use them while sending.